Planning Your TV Installation
First step to a successful project: careful planning
If you're looking for something more than just a basic installation, we've got you covered. We'll design our installation to match the decor of your room. We can install your cable box, dvd player, media servers just about anywhere in your home, and still maintain the functionality as if it were right in front of you. Ask us how today!
---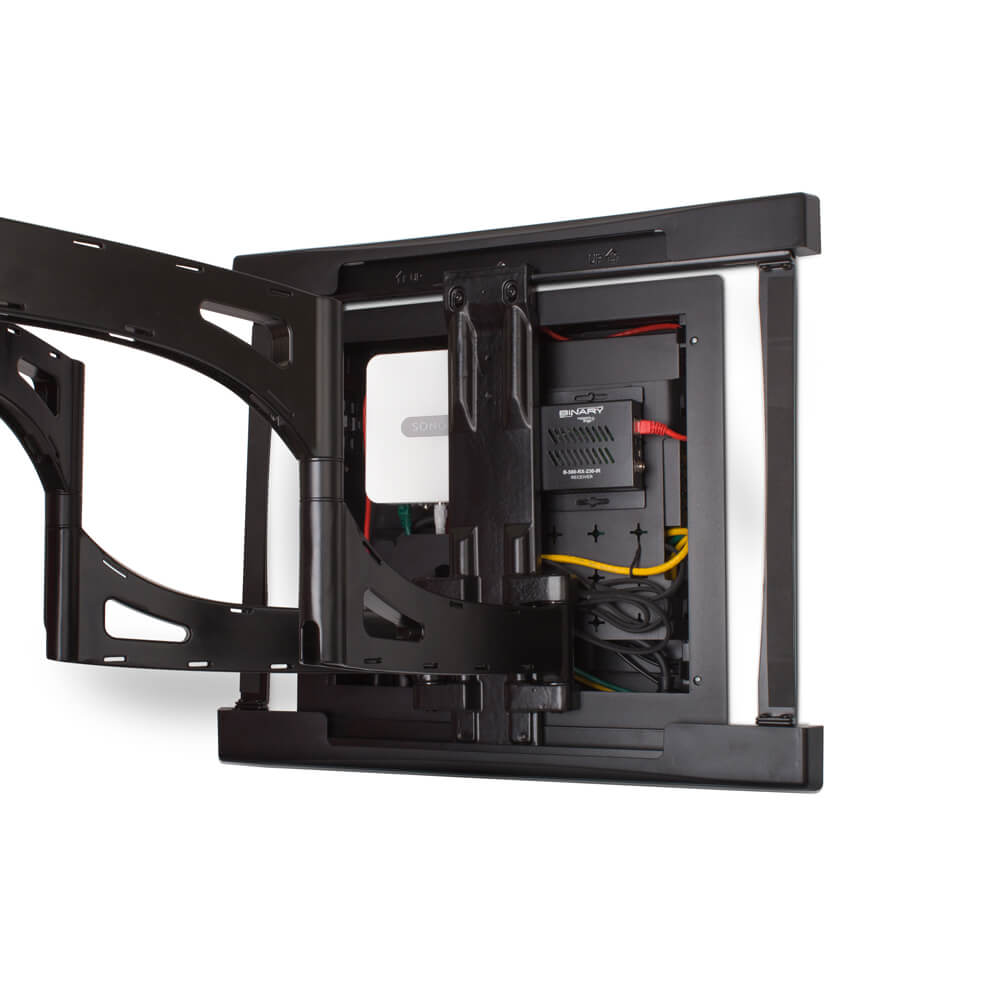 Finding qualified and affordable tv mounting in Oakland, Macomb and Wayne counties can definitely be a struggle. Some simply aren't qualified and others are just plain snobby. Whether it's mounting a tv over a fireplace or just a basic tv wall mount FPAV Electronics is your one stop shop for all your TV mounting needs. We'll explain what goes into each of our television installations, and why we're the right choice to install yours. We've installed thousands of televisions in Oakland, Macomb and Wayne counties. We don't cut corners, we use good quality gear, and we do the job right, then we back it up with our Feature Presentation Warranty. Call today to schedule your appointment.
---
We install customer's existing televisions every day. However, if you're in the market for a new television, we sell the best names in the industry from Samsung to Sony. No more worrying about picking up a TV at the big box store. We sell TV's at the same or better prices everyday, and offer the convenience of shopping from home.
Do you need a smart TV? In reality, the vast majority of televisions that are 42" and above have some form of smart functionality built into them now, and new for 2017 we're seeing more and more 4k televisions at moderate prices. A new 4k television will allow you to stream your favorite movies and shows in stunning picture quality, even sync with your mobile phone to share images directly on the big screen. The choice is yours, we'll help you make the right decision for you and your family during our initial FREE in-home consultation.
TV Mounting Above Your Fireplace.
This is the biggest debate since flat screen televisions hit the market. The choice is yours, but we'll tell you what we know. When you install the television above the fireplace, you maintain one focal point in the room and it gives you the ability to easily lay out furniture. Some folks think that TV's mounted above the fireplace will cause them to strain their neck. This simply isn't the case when you choose the proper size TV and TV bracket for the room.
---
---
---
Let's customize your new TV to your lifestyle by downloading the apps you love. Netflix, HULU, Amazon Prime and more are all available directly through your new Smart TV features. Screencast your phone to your TV to use it as a state of the art photo album. No more crowding the family around a 13" laptop monitor.
Fill out the form below and we'll reach out to by the end of business Monday-Friday.
Or Call Us: 248-379-7313