Planning your smart home.
---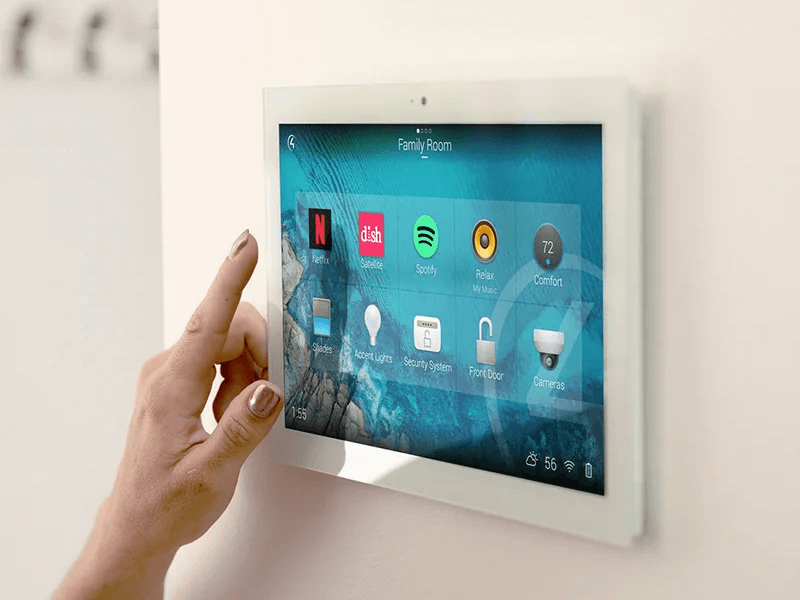 ---
Get started with smart home technology
Adding smart home technology while the walls of your new home are still open is the easiest way to get started, but it's not the only way. We can install the latest smart home technology in a new home or the home you're currently living in. Call FPAV Electronics while building and we will give you better placement of outlets and interfaces, options for more effective security features, and the ability to install automation items down the road. From Cable Lines to Data Connections along with Speaker lines.
---
With Control4 and Amazon Alexa, you can add voice control of your lights with Amazon Alexa. Ask Alexa to light the way when you walk into the house with your arms full. Set a romantic mood by asking Alexa to lower the lights to 40%. Or turn off every light at once from the comfort of your bed when it's time to turn in.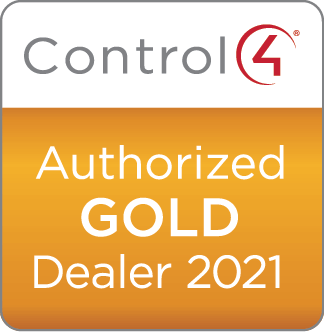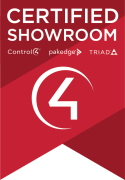 ---
A robust WiFi network is the foundation of your smart home. From streaming movies and music to controlling the lights, WiFi is in control of it all. A typical router is designed to cover approximately 1000-1500 sq. ft. If your home is larger, we can design a home network that delivers high speed, secure WiFi access to every corner of your home.
A well designed WiFi network will give you:
Stronger wireless signals throughout home
Easy system maintenance
Effortless sharing of data between computers
Wireless printing from any device
A structured wiring system
Remote access to cameras and alarm system
Network storage/online backup options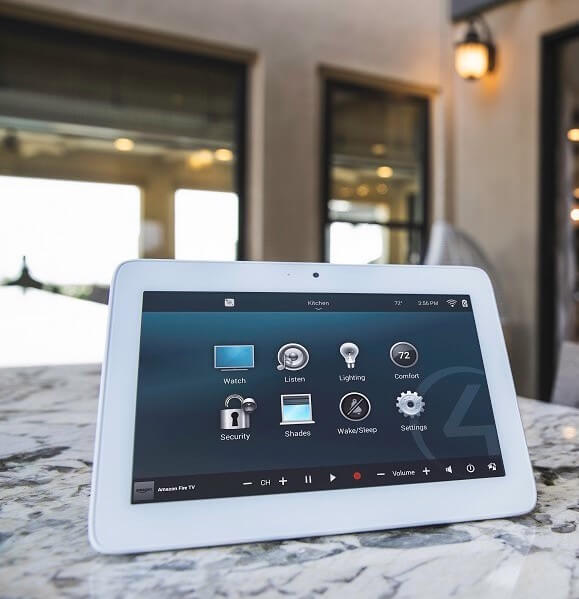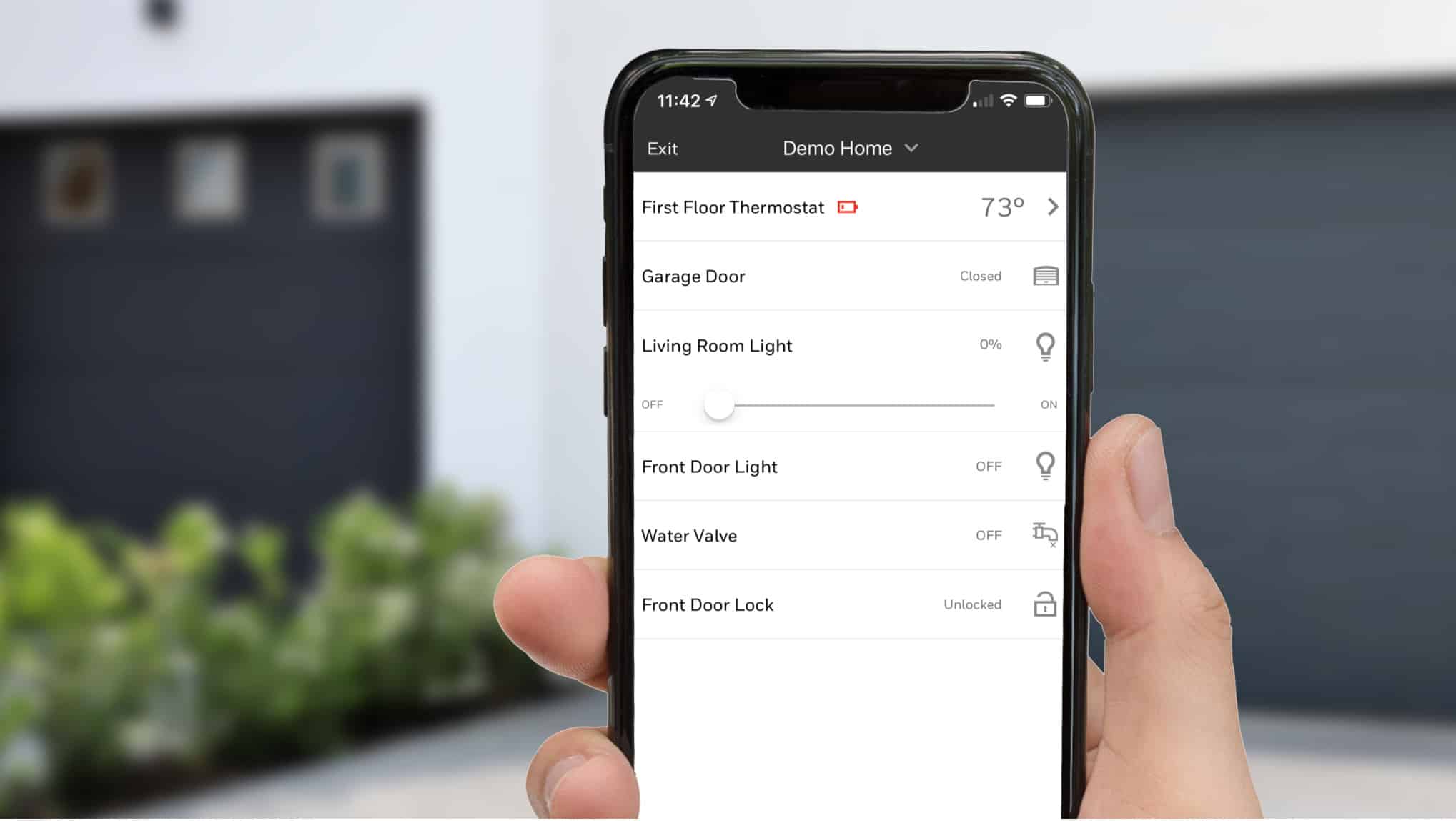 PC and tablet and mobile device browser control is now here with Honeywell Total Connect, giving you more control, from anywhere, of your home comfort. Quickly check in on what's going on at home from any desktop or tablet, control multiple zones, and adjust your home heating with ease. View all temperatures, and get a clear visual overview of your home, whenever you need it. Total Connect Comfort brings you the peace of mind you need, knowing your home is safe, secure and under your control.
---
Some of our clients start their smart home systems in one room and add on when the budget or needs dictate. That's why we chose to partner with Control4. With Control4 modular design, our clients can easily add smart home functionality where they want, when they want.
---
---
Multi-Room Audio, Theater or Both.
The beauty of adding Control4 Smart Home Automation to your home is the ability to control every aspect of your home with one, robust, easy to use solution. Add multi-room audio, a home theater, how about some speakers on the patio? At FPAV Electronics we specialize in designing and installing the latest smart home technology designed to make our clients dreams come true.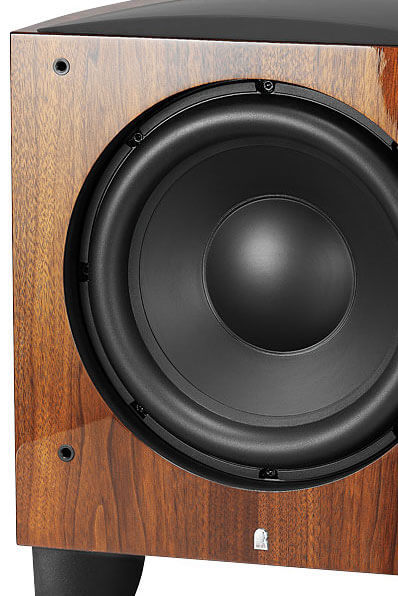 Whether it's a handheld remote for your video experience, a touch screen to browse and play music, or a keypad to manage lights, shades, audio, and more, Control4 has many interfaces that allow you to interact with your home however you choose. And should you prefer no interface at all, simply use your voice to control anything in the house.
---
---
See who's at the front door, speak with them and give them access from anywhere in your home or the world. Open the garage door to accept a delivery, while you're in a meeting at the office. Our existing clients gush over how many times this oft skipped feature has saved them from missing a delivery, letting a contractor in, or getting back in the house after they'd forgotten their keys. Disarm the security system for your dog walker and arm it again after your pooch gets back home.
---
Fill out the form below and we'll reach out to by the end of business Monday-Friday.
Or Call Us: 248-379-7313